---
What a difference 12 hours of listening to FOX news makes in public opinion! Clear evidence comes from "who won the 2nd debate" polls below:





10-08-2004 10:10:00 PM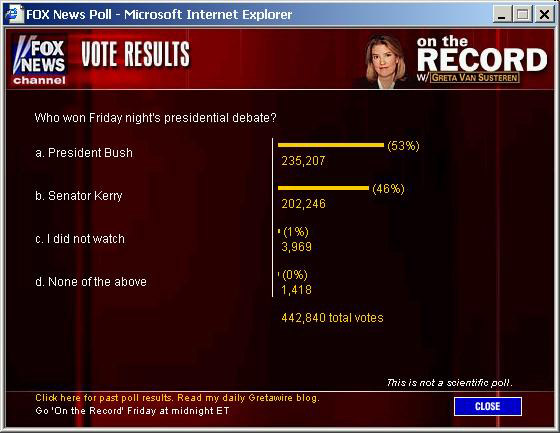 10-09-2004 10:30:08 AM



The moral of the story (using the term "moral" loosely - this is FOX "new" we're talkin' about!) appears to be...

You can't trust those early opinion results on FOX "news", folks! First you need to listen to endlessly to Britt Hume, Bill O'Lie-ly, Shaun Insanity and those other right-wing propagandists. They'll be more than happy to help "you decide".
---