---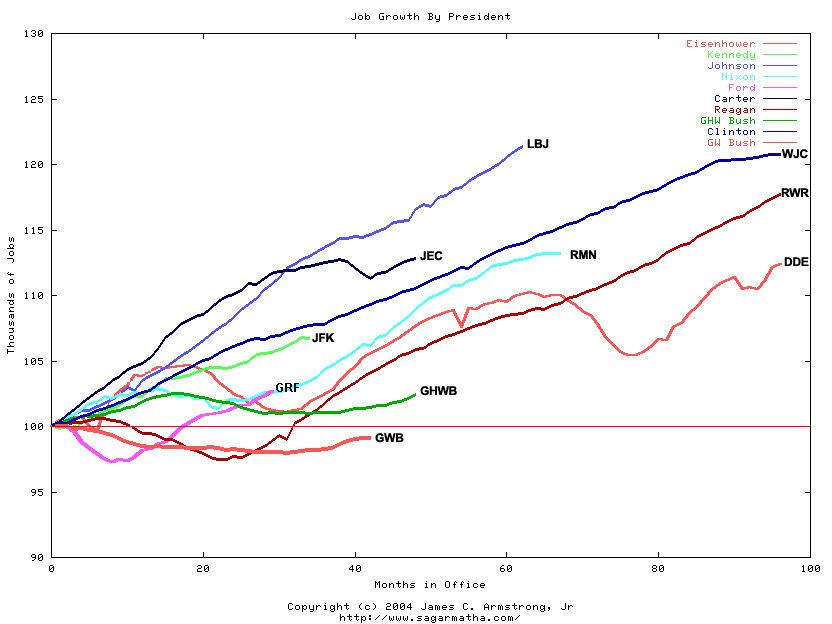 Sep 19, 2004

The Bureau of Labor Statistics has kept national non-farm employment numbers since 1939.

James C. Armstrong, Jr has collected these numbers and normalized each to 100,000 at the start of a presidential term, to show how the job market has fared under each president.

His resulting chart speaks volumes about George W. Bush and his failed economic policies.


---